Celebrating 40 years: 15 Oral Histories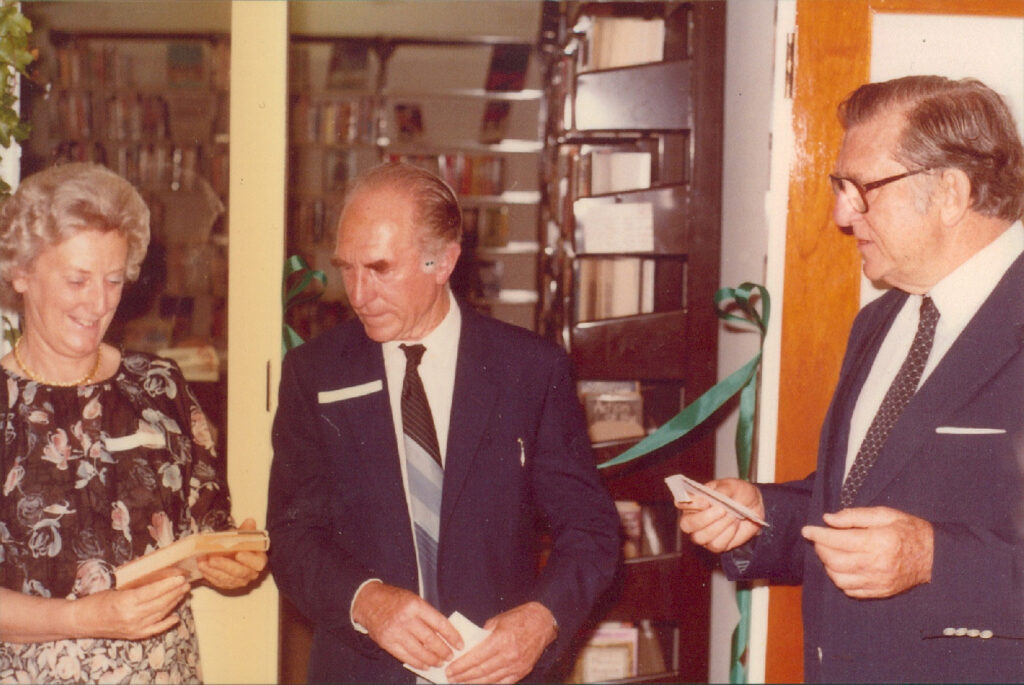 The image shows the opening of Avalon Community Library in the waiting room of the Baby Health Centre, 28 October, 1983. Left to right Brenda Kable (Chairperson) Cr. Frank Beckman (Warringah) and Morris West (Patron).
Avalon Community Library celebrates it's 40th Anniversary in 2023. To commemorate this event fifteen oral history interviews were conducted with former volunteers and some of our library patrons.
Memories of the establishment of the library were captured as well as an insight into how the Library is enjoyed today.
To access the 15 oral histories either click the link below:
Click here for Oral Histories
Or use the QR code: