Sue Liu discusses her new book Accidental Aid Worker
Date: Thursday 28
th
March 2019 @ 6.00pm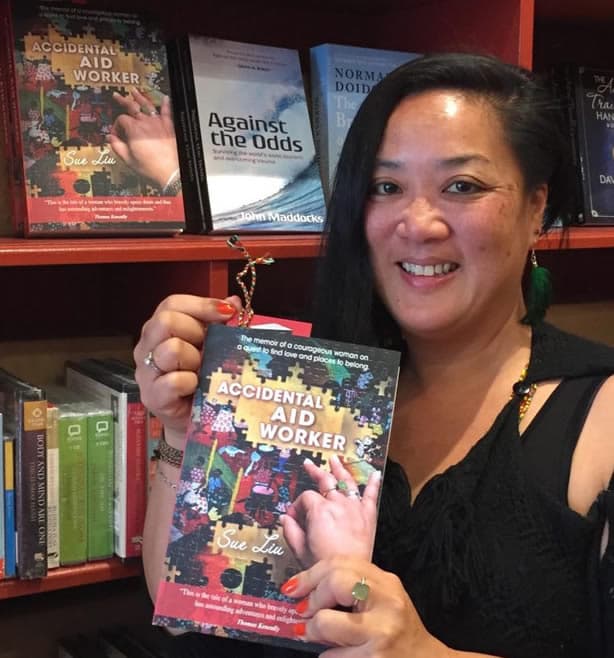 Sue will talk about the events and adventures that featured in her memoir, Accidental Aid Worker. You'll journey back in time with Sue to the 2004 Boxing Day tsunami and its effects on communities in war torn Sri Lanka and how she continued, as a volunteer, helping people in need in Sri Lanka, Cambodia and Australia.  It's a heart-warming talk exploring our humanity, the power of connection and community.
This is the tale of a woman who bravely opens doors and thus has astounding adventures and enlightenments. All in the context of what can only be called an adventure story and an extraordinary life. – Thomas Keneally
You'll be able to purchase books on the evening and have them signed.
Please call the library on 9918 3013 to book in for upcoming events.  Cost $5.00