Author Talk – Leane times by Wendy Frew
Her book Leane Times, based on her findings, places her family at the crosscurrents of history, involving mass migration, colonisation and war. Historian Charles Bean described the Leanes as 'the most famous family of soldiers in Australian military history' and they were used as a poster family for recruitment in WWI. But these very Aussie diggers were direct descendants of humble Cornish farmers, who sought godliness, not glory when they sailed to South Australia.
Leane Times is a vivid account of personal courage, triumph and tragedy. Join Wendy as she discusses their story.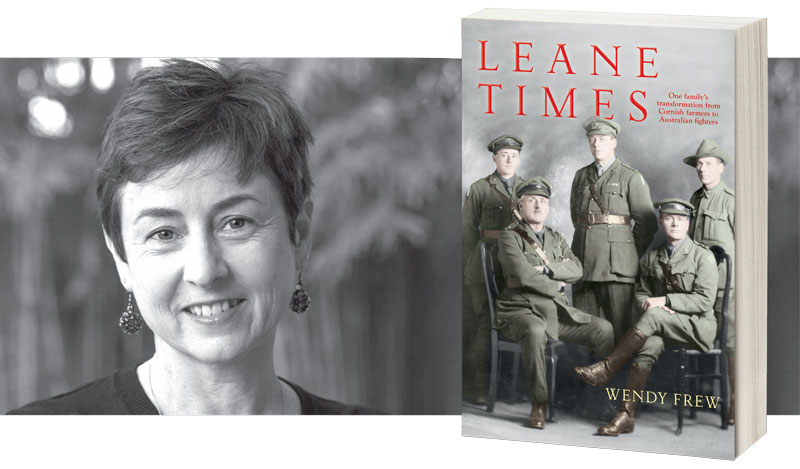 When:
Sunday 16th June 3pm
Tickets $7 – includes light refreshments
Where:
Avalon Community Library
59a Old Barrenjoey Road
Avalon
Book ahead to reserve your spot:
Visit Avalon Library or call 9918 3013
Download the PDF